Update from Administrator – May 21, 2020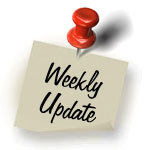 As always, our team and I hope this finds you safe and healthy. As some states begin to ease restrictions on businesses and the general public, please note that our center will NOT be included in any category. The visitor restriction placed on us by the state in early March is still in effect for the foreseeable future; we will advise you when this changes. We continue to offer our weekly conference call for families and FaceTime calls, Zoom Meetings, and window visits for you and your loved ones.
From the beginning of this crisis, we have implemented extensive infection control measures to protect residents. I have listed those in many past emails, our weekly "Town Hall" conference calls, and this information remains on our website. As always, if you would like any details on them, please let me know via Info@marlboroughhillsrhcc.com
As you know, this virus has impacted nursing homes at a disproportionately high rate.
These details are now available on a new State website.
https://www.mass.gov/doc/covid-19-dashboard-april-20-2020/download
Marlborough Hills Specific COVID Metrics as of 5/20/2020:
CONFIRMED COVID POSITIVE
Residents 26 Staff: 46
HOSPITALIZED
Residents 5 Staff 2
COVID GRADUATES (medically cleared after testing positive)
Residents 36 Staff 19
We are expecting more residents to clinically clear in the upcoming days.
We further improved our COVID special care unit as a result of the inspection to now include 2 distinct levels of care within our COVID unit for "known positive" and "pending".
We have received 250 test kits and tested 171 of our 206 employees (83%) with results coming in as we continue testing so expect the number of employees who test positive to dramatically increase in the next week.
We continue to follow all CDC and state guidelines and receive regular updates on new guidelines as they are developed. This information is shared with our staff and additional training is continually taking place.
The latest recommendation from the Department of Public Health now includes all staff wearing full Personal Protective Equipment (PPE) in all patient care areas. We have already initiated this protocol and are continuing staff education and initiated leadership surveillance rounds to ensure ongoing compliance. Athena has also added the requirement of all staff, in all departments, at all times to wear face shields as additional protection.
Please continue to use our special email address Info@marlboroughhillsrhcc.com to request virtual visits, or ask questions. Our nurses are quite busy as you can easily imagine and do not always answer their nurses station phone as they are in full PPE and engaged in direct patient care. As a result, calls to the nurse's station by family and friends may not be answered or responded to as quickly as normal. I apologize for any calls that have not been answered resulting in worry and frustration.
Please continue to use our special email address Info@marlboroughhillsrhcc.com to request virtual visits, or ask questions. We will do our best to get the message to the appropriate person for follow up and provide the information being requested.
Our next Zoom platform "Town Hall" meeting is scheduled for tomorrow evening, Thursday, 5/21 at 5:00 pm and we will discuss more detailed information on center updates.
Our commitment is to be as transparent as possible and work to address any issues that arise. This is an incredibly challenging time and we will continue to do all we can to get through this, together.
Thank you,
Ronald Doty, Administrator