Marlborough Hills Rehabilitation & Health Care Center Celebrates Resident's 107th Birthday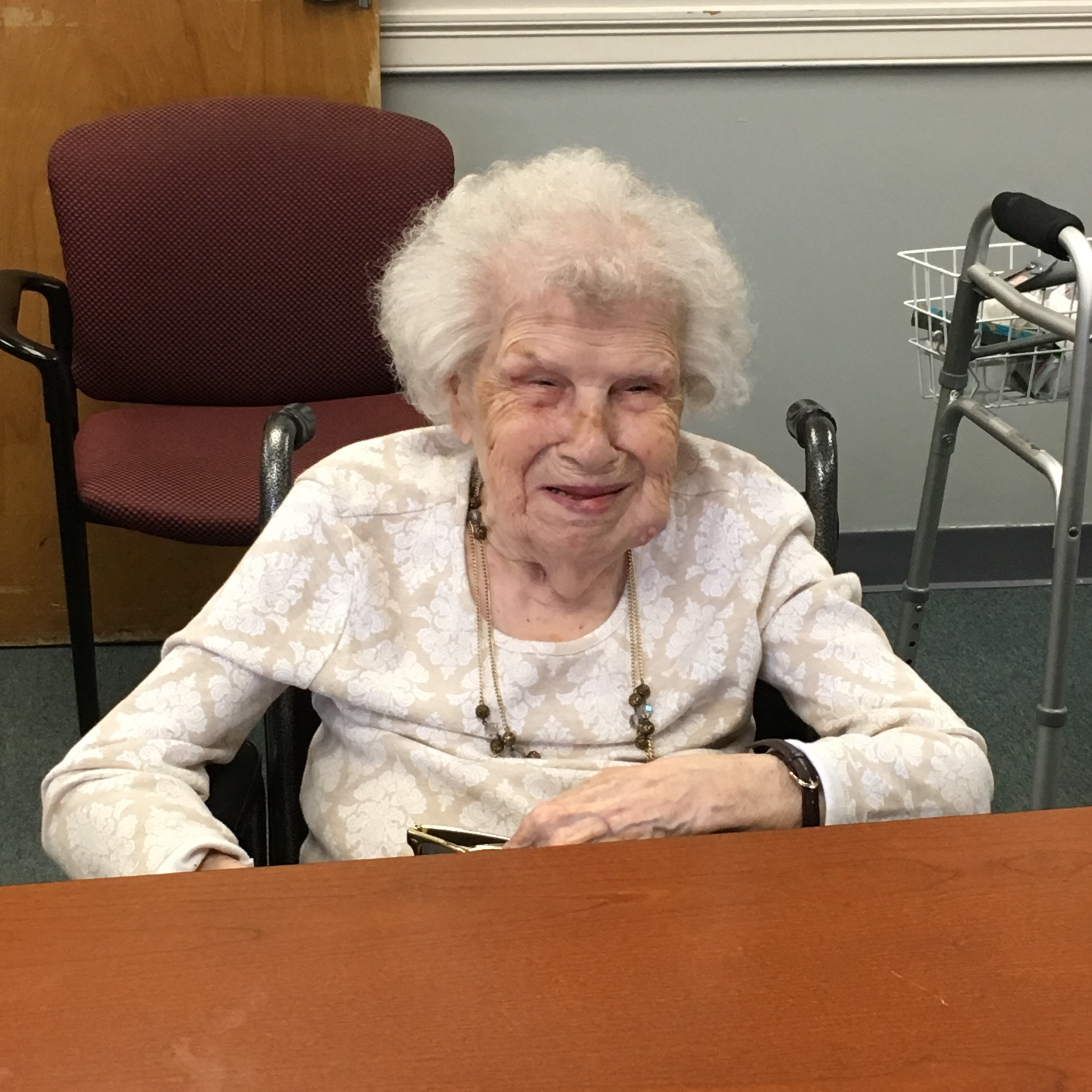 Marlborough, MA – January 3, 2019 – Mary Lyons, a resident of Marlborough Hills Rehabilitation & Health Care Center recently celebrated her 107th birthday!  Mary was born in St. Michael, Portugal and left her county at a very young age with her husband to start a family of her own.  Mary was a stay at home Mom and raised raise her only daughter, Carole. In her spare time, Mary's favorite pastime was doing needle work of any kind.  Mary has two grandchildren and three great-grandchildren who are a very special part of her life!
A special birthday luncheon was held in Mary's honor at Marlborough Hills to celebrate Mary. The Marlborough Hills team chef prepared a custom meal for Mary and her guests, followed by a birthday cake celebration with her daughter and husband and many friends and staff at our facility.  The Marlborough Hills staff wish Mary the very best for continued health and happiness throughout 2019!